For immediate release:
Mike Blount
Communications Director
(916) 812-6984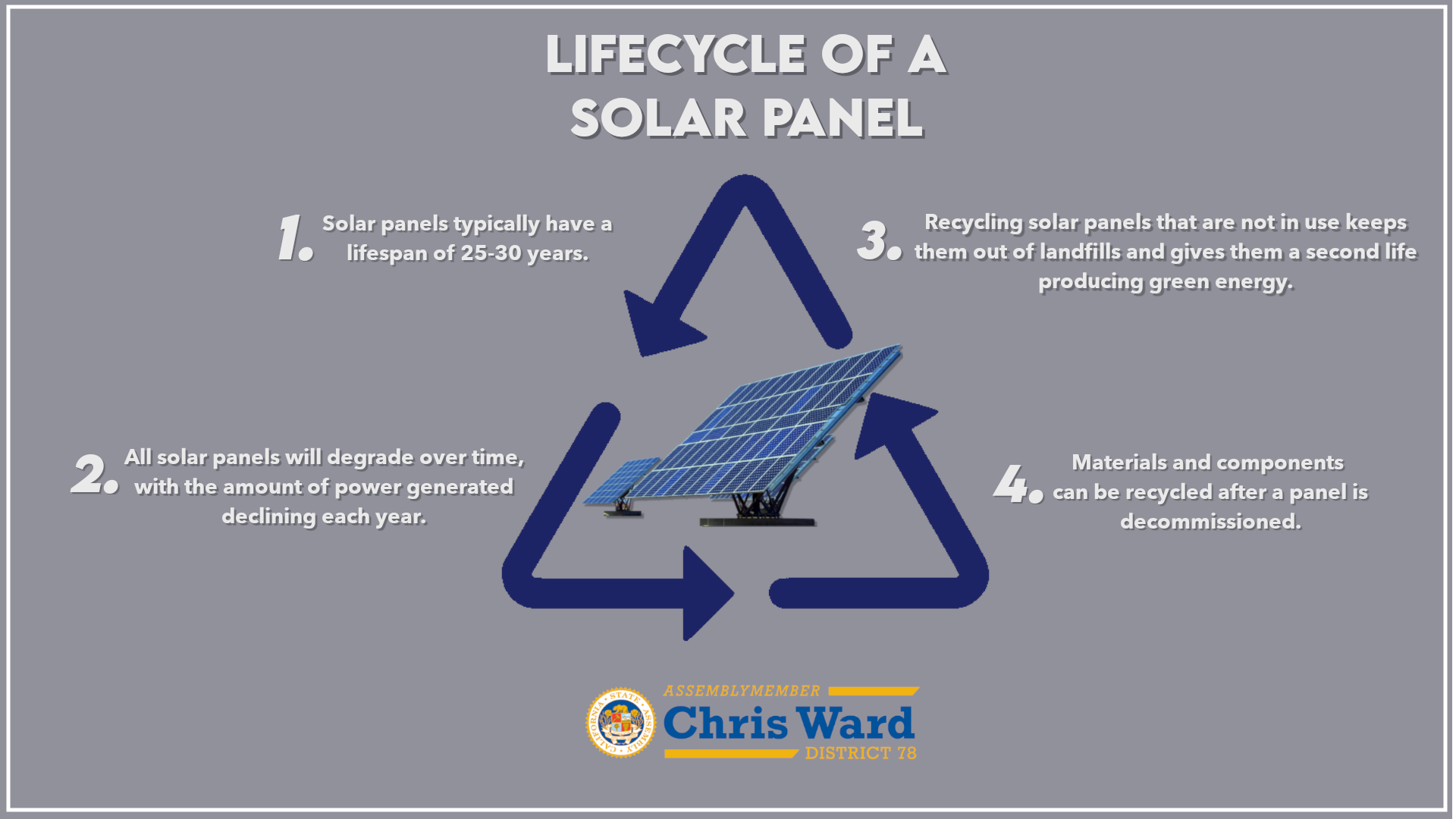 (SACRAMENTO, CA) – The number of homes and businesses with rooftop solar has grown at an unprecedented rate in California, thanks to declining costs, tax credits and strong state and federal environmental policies. As a result, many photovoltaic (PV) panels first installed are approaching the end of their life cycle of 25 years. With more than one million solar roofs in the Golden State and growth expected to increase exponentially in the next five years, the need to recycle panels that will be decommissioned is necessary. Today, Assemblymember Chris Ward (D-San Diego) introduced AB 2 to establish a statewide solar panel end-of-life program to address this issue. 
"California is a leader in clean energy and often sets the bar for the rest of the nation on environmental policy," said Assemblymember Ward. "But just as we are an example for how to effectively fight climate change, we need to ensure our renewable energy industry is also sustainable and efficient."
According to the Environmental Protection Agency, the United States is expected to accumulate as much as one million tons of solar power waste by 2030. By 2050, the International Renewable Energy Agency (IRENA) estimates the U.S. will have the second highest number of end-of-life panels in the world, with as many as an estimated 10 million total tons of solar power waste. Establishing an end-of-life program for solar panels that are decommissioned will not only reduce the environmental impact of solar power waste, it will allow raw materials and other valuable components to be recycled into new solar panels in the future.