For immediate release:
Mike Blount
Communications Director
(916) 812-6984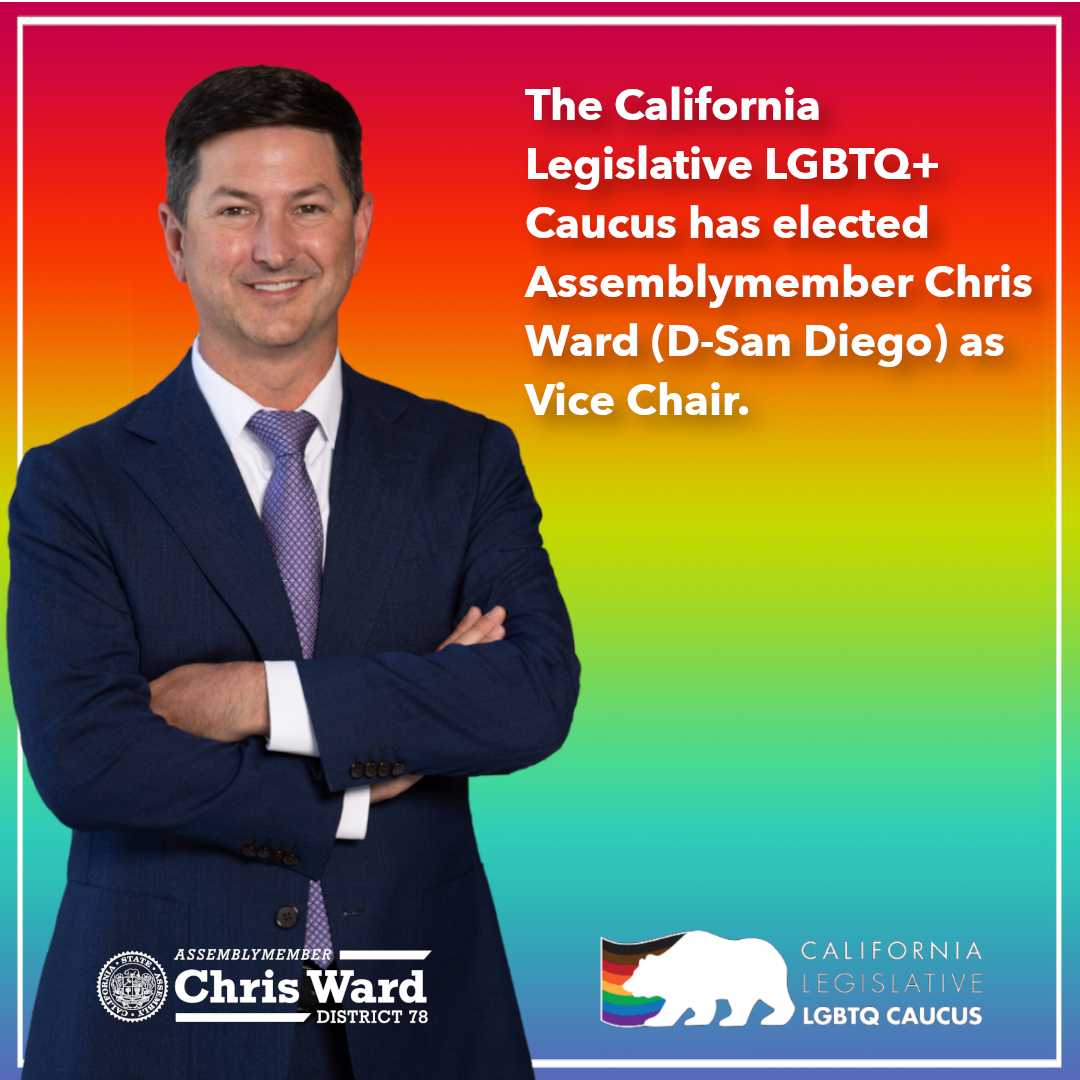 Assemblymember Chris Ward (D-San Diego) released the following statement on being elected as Vice Chair of the California Legislative LGBTQ+ Caucus:
"I am honored to be chosen as the next Vice Chair of California Legislative LGBTQ Caucus. At a time when transgender and LGBTQ+ rights are openly being attacked and erased across the country, I am committed to working with our colleagues across the state to protect equality and guarantee that California remains a safe place for those seeking care or refuge from harm. As Vice Chair, I will continue to look for areas where we can work together to protect gay and trans youth and ensure they have support so they don't feel isolated."
The new leadership will transition on December 5, 2022.