Now that Governor Newsom has signed several of my bills into law, I'm starting to look ahead to next year's legislative session. My top priority continues to be housing production, though I'm aware of other key policy areas like climate, water, homelessness, transportation and access to healthcare that also need to be addressed.
WORKING FOR YOU
My staff and I are currently hard at work researching policy, including some ideas that were submitted by my constituents. I will also continue to look for opportunities where my leadership can be helpful in solving problems, cutting through bureaucracy and delivering results for all San Diegans. I look forward to continuing to serve Assembly District 78 to the best of my abilities.
---
REMEMBER TO REGISTER TO VOTE
With November right around the corner, I want to encourage all of you to make sure to register to vote if you haven't already. There's a lot at stake on the ballot this year, from protecting a woman's right to choose in the California Constitution to several statewide races, as well as local candidates and measures.
For more information, visit sos.ca.gov. You can register to vote, check your voter status and track your mail-in ballot.
---
FREE FLU SHOTS
Flu season is upon us, so it's important to protect yourself, your family and everyone around you by getting an immunization as soon as possible. To help get the word out, I'm hosting an upcoming legislative town hall on healthcare policy with the pharmacy and retail store chain Walgreens. At the event, free flu shots will be available, as well as information on healthcare resources in Assembly District 78. Make sure to follow my social media accounts to stay up to date on the latest information, including date, time and location of the event.
---
SIGN UP FOR CALIFORNIA VOLUNTEERS
California Volunteers, the state office tasked with engaging Californians in service, volunteering and civic action, is looking for individuals to take on paid opportunities to serve their communities. You can become part of a growing number of partner organizations like AmeriCorps to help address California's most pressing issues, including climate change, education, food insecurity, disaster response, environmental stewardship and resource access.
Apply now by visiting California Volunteers. Applications are due by 5 p.m. Thursday, October 27th.
---
OUT IN THE COMMUNITY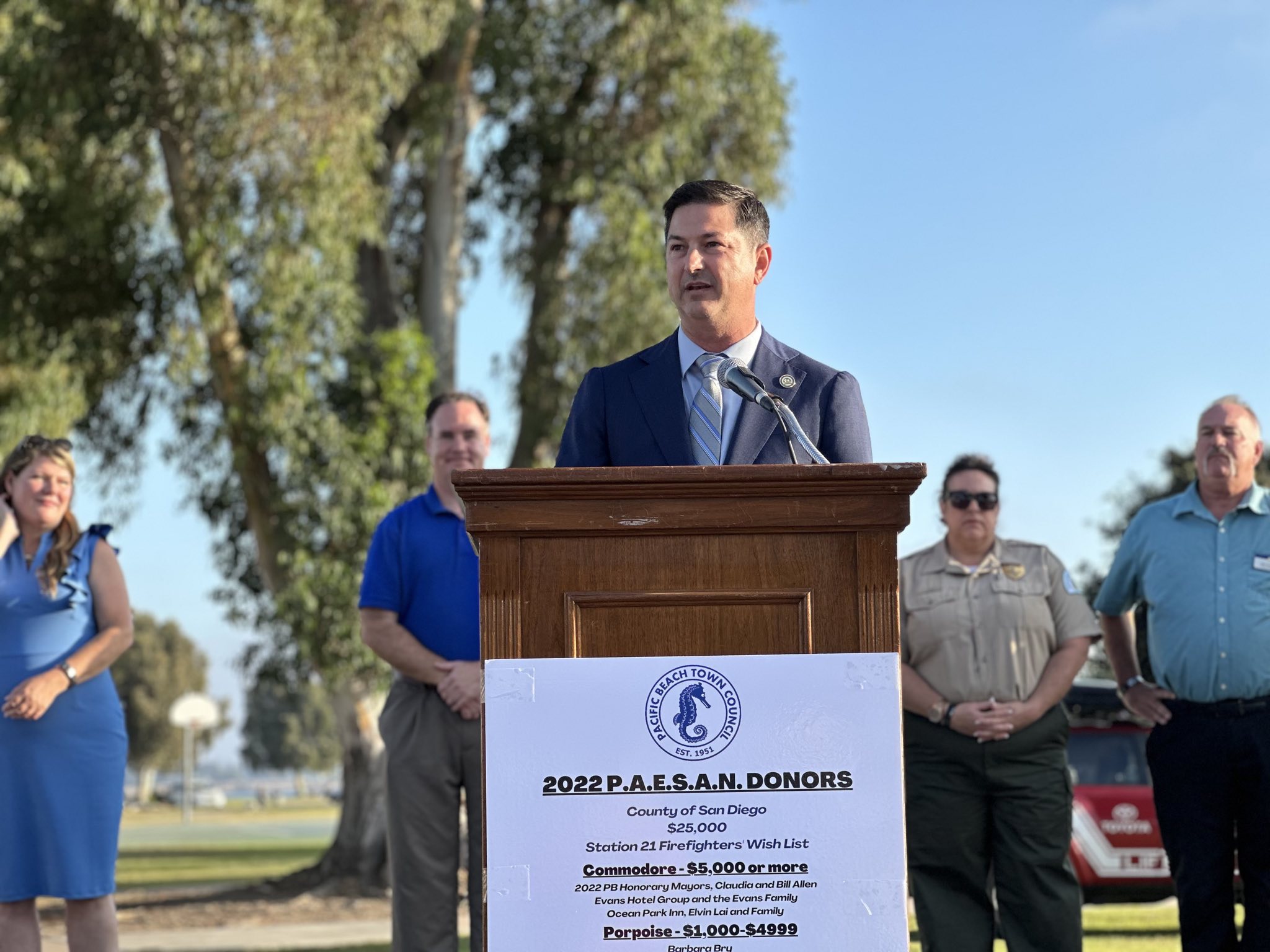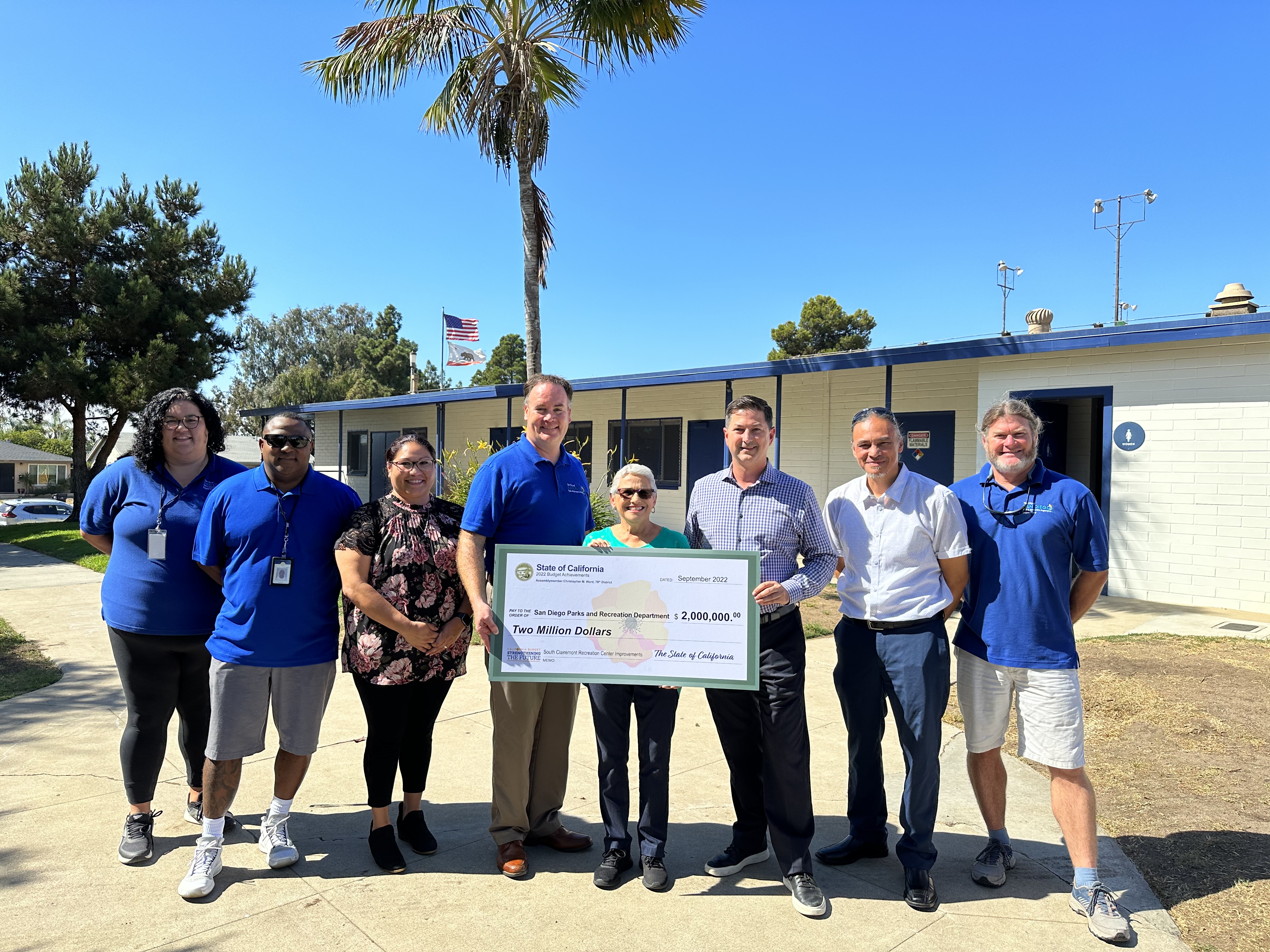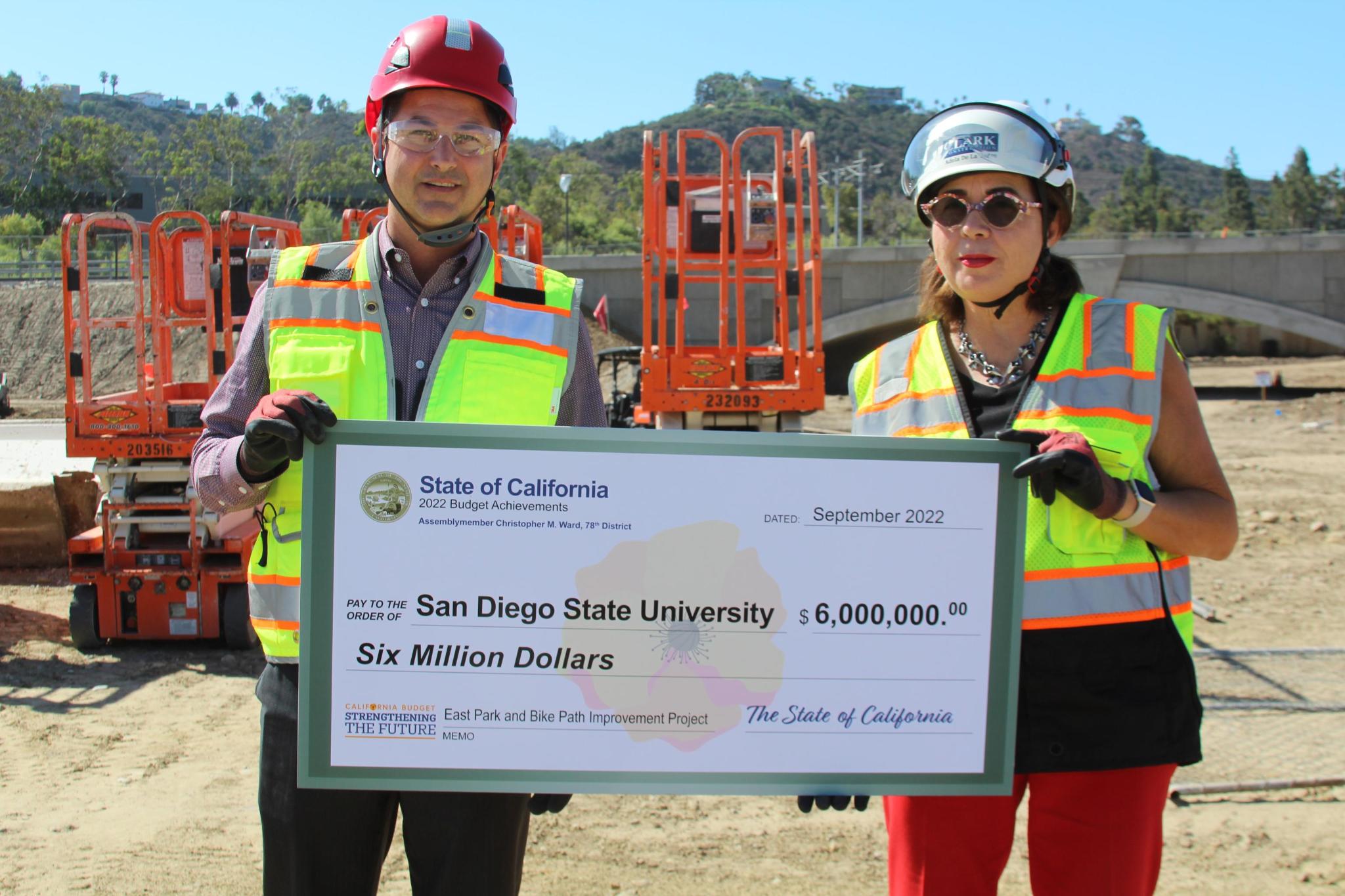 From left to right: Top left: Assemblymember Ward recognizes the award winners for the Pacific Beach Town Council's Police and Emergency Services Appreciation Night. Top right: Assemblymember Ward presents a check for $2 million to San Diego Park & Recreation staff for the South Clairemont Recreation Center. Bottom left: Assemblymember Ward presents a certification to the Crest Cafe and the Moreno family honoring their philanthropy, advocacy and food. Bottom right: Assemblymember Ward poses with President Adela de la Torre for the $6 million in the state budget he secured for San Diego State University.
---
As always, I want to thank you for your support. I am humbled to be your representative and to work on these issues and more at the State Capitol. If you need assistance, please know that my district office staff is available and ready to serve or answer any questions you may have. Feel free to reach out during regular business hours and a staff member will return your call as soon as possible. I wish you, your family and your neighbors all the best.
Sincerely,


Christopher M. Ward
Assemblymember, 78th District