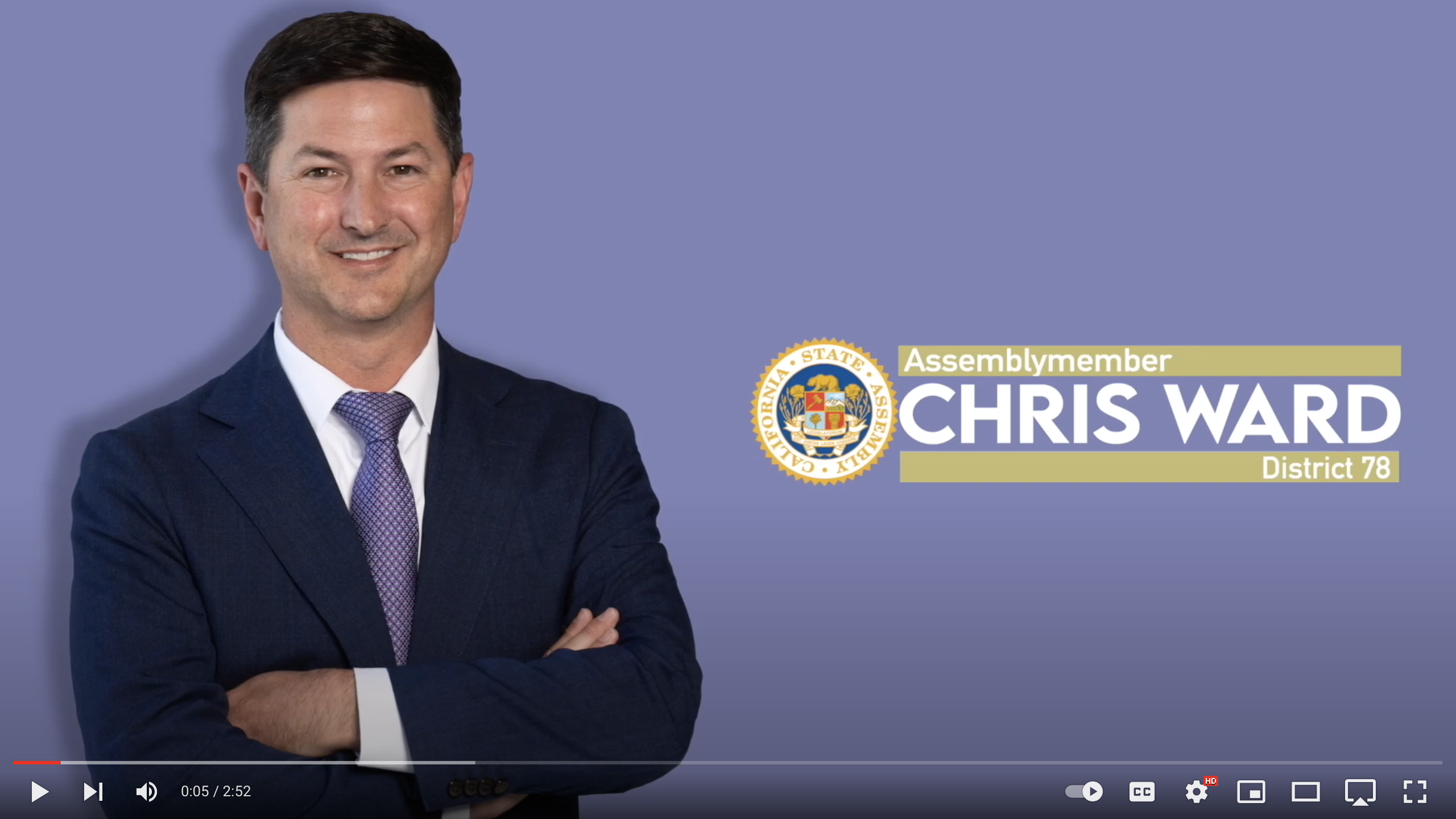 Hello Assembly District 78! I'm Chris Ward, your Assemblymember, and I wanted to bring you up to date on the latest for the month of November.
With the election now in the rearview mirror, I want to reflect on the work my office and I were able to accomplish this past year. Come January, new laws that I introduced will go into effect that will help make renter applications more affordable, establish a statewide community solar program to strengthen our electrical grid and prevent ghost guns from getting into the wrong hands. In total, 11 of my bills were signed by the governor that address many issues including housing, infrastructure, substance abuse, homelessness and labor to name a few. There's still a lot of work to do, but I'm proud of the positive impact these new laws will have on the people of California.

New Year, New AD78
Looking ahead to 2023, Assembly District 78 – the district that I represent – will be changing to reflect the work of the California Citizens Redistricting Commission. While I'm sad to lose areas like Coronado, Del Mar, Imperial Beach and Solana Beach, I'm happy to announce that I will retain the city of San Diego and a portion of El Cajon in my new district. To my former constituents, it was a pleasure and honor to serve you. To my new district, my staff and I are looking forward to working for you in Sacramento and in the community.

Vice Chair Appointment
I have been chosen to serve as Vice Chair of the California Legislative LGBTQ+ Caucus beginning in December. At a time when transgender and LGBTQ+ rights are being openly attacked and erased across the country, I look forward to working with my colleagues across the state to protect equality and guarantee that California remains a safe place for those seeking care or refuge from harm. As Vice Chair, I will continue to look for areas where we can work together to protect LGBTQ+ youth and ensure they have support so they do not feel isolated.
PROPERTY TAX POSTPONEMENT

Apply Now
The California State Controller's Office Property Tax Postponement (PTP) Program allows homeowners who are seniors – or who are blind or have a disability – to apply to defer current-year property taxes for their principal residence. Homeowners must meet certain criteria to qualify, including having 40 percent equity in their home and an annual household income below $49,000. Applications for the 2022-23 tax year are now available. For more information, including application and additional outreach materials, visit www.ptp.sco.ca.gov.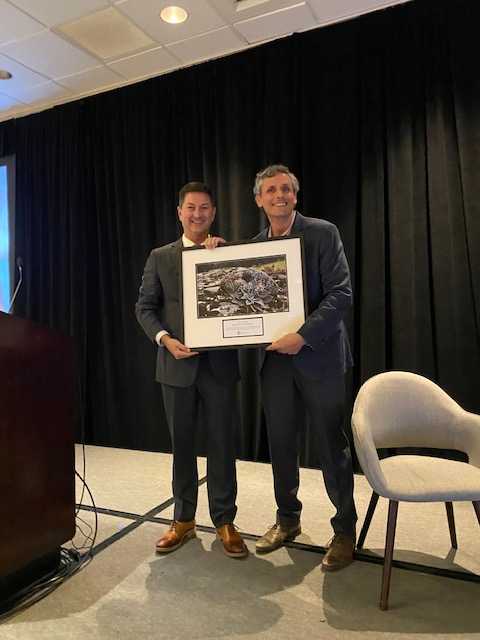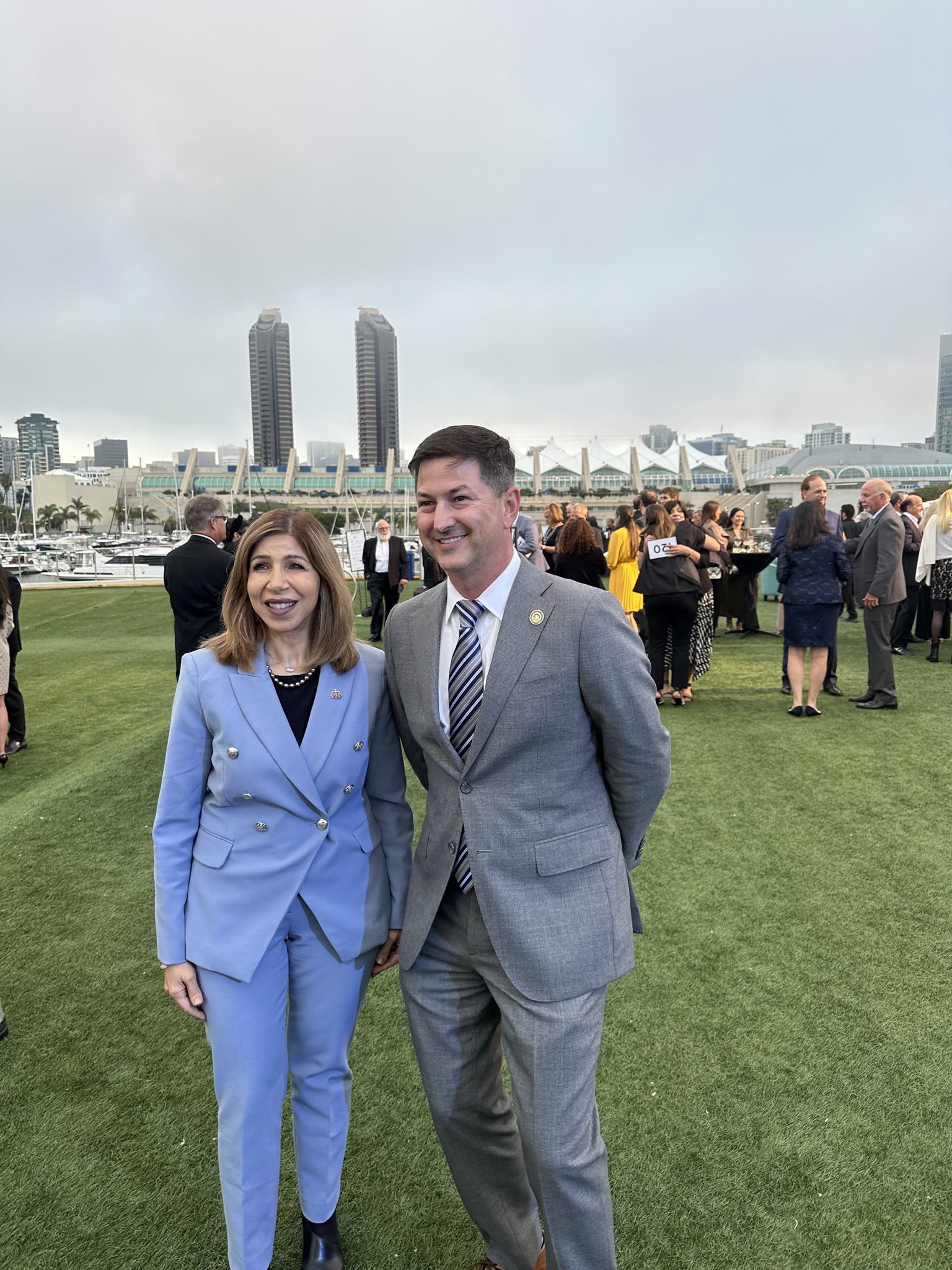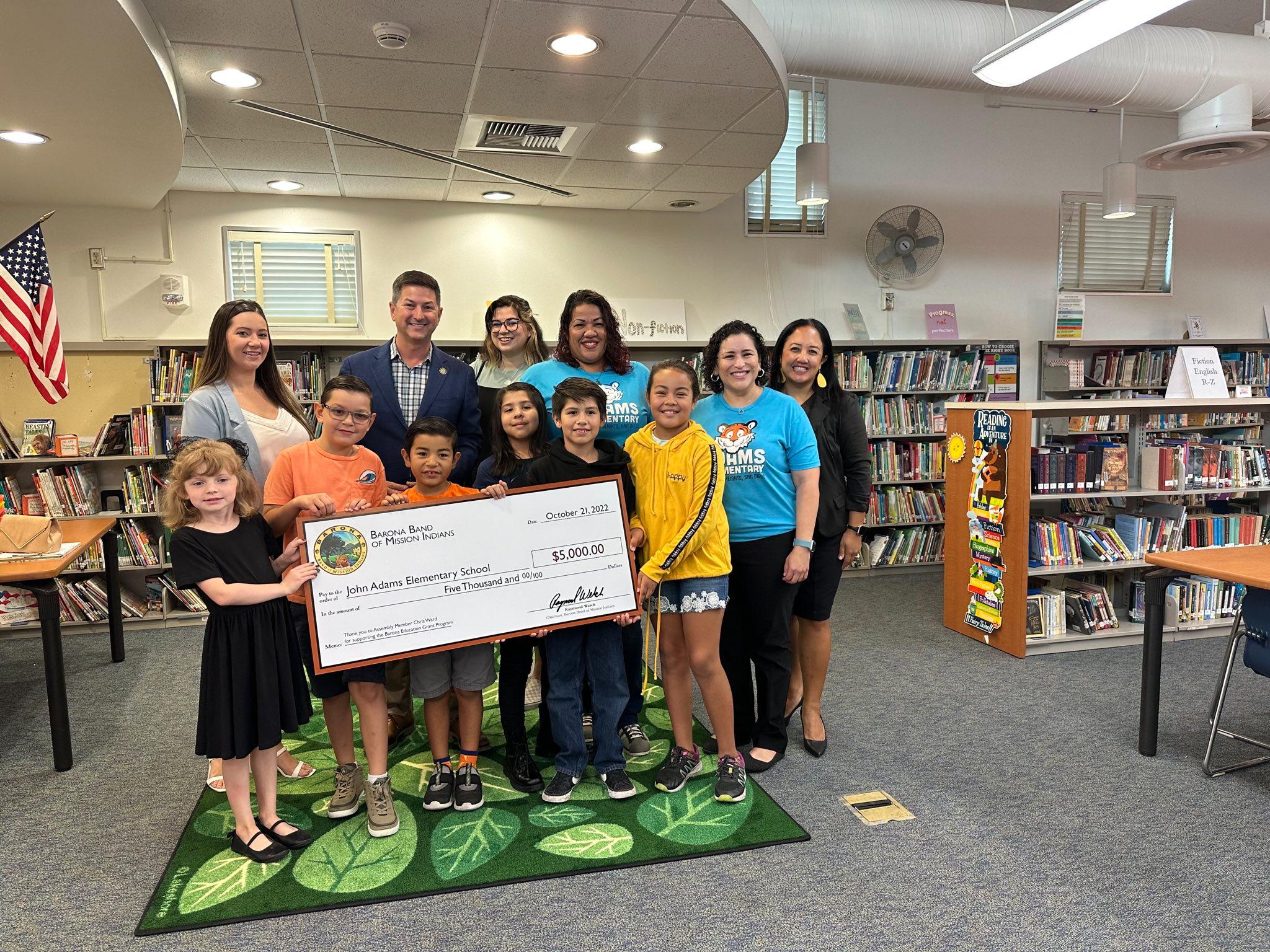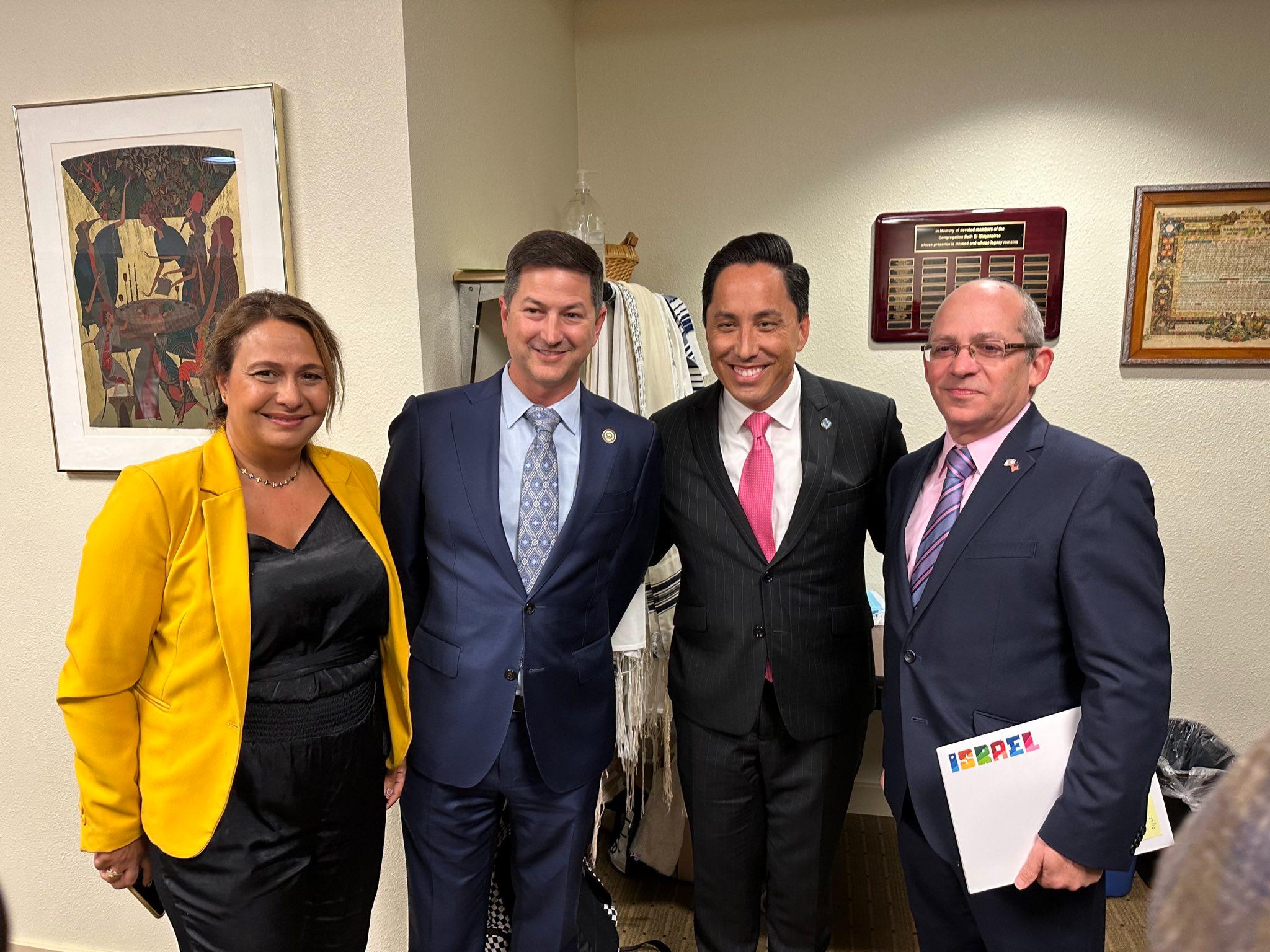 From left to right: Top left: the California Native Plant Society recognized Assemblymember Ward as the "2021 Legislator of the Year." Top right: Attending the Starry Starry Nights Gala to support volunteers who are trained to be Court Appointed Special Advocates and mentors for foster youth. Bottom left: San Diego Unified School District's Adams Elementary receives a $5,000 grant from the Barona Band of Mission Indians. Bottom right: Assemblymember Ward meets with leaders from the UAE, Morocco, Israel, Sudan and Bahrain at the Sharaka event hosted by the Jewish Federation.
---
As always, I want to thank you for your support. I am humbled to be your representative and to work on these issues and more at the State Capitol. If you need assistance, please know that my district office staff is available and ready to serve or answer any questions you may have. Feel free to reach out during regular business hours and a staff member will return your call as soon as possible. I wish you, your family and your neighbors a Happy Thanksgiving.
Sincerely,


Christopher M. Ward
Assemblymember, 78th District