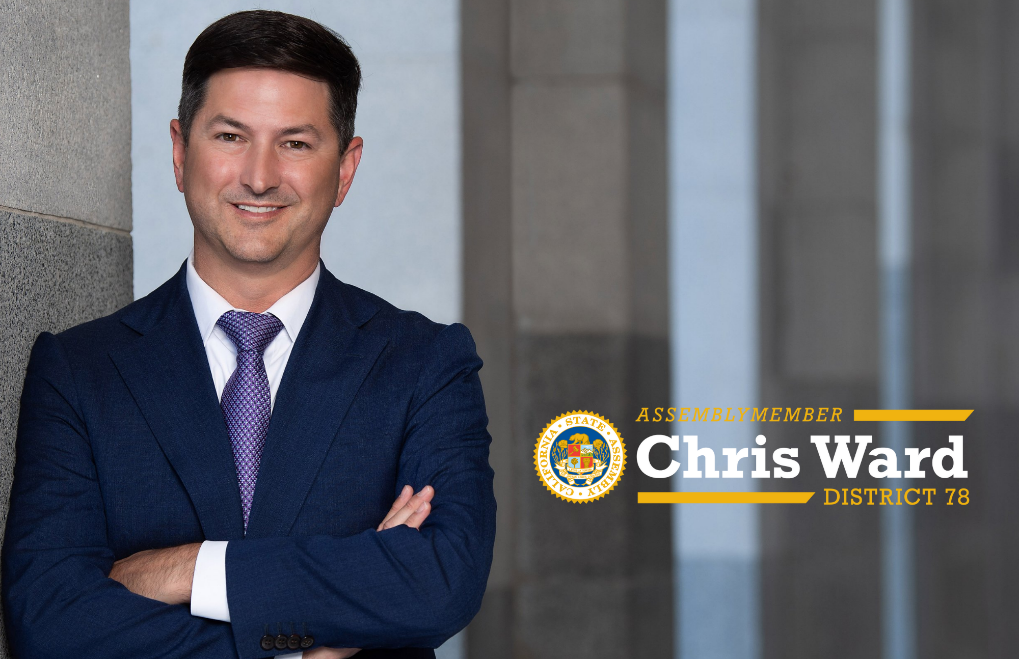 I am excited to update you on some of the recent work passed by the Legislature and signed by Governor Newsom. California's legislative session concluded in September, and as Majority Whip I was proud to work to ensure critical legislation made it off the Assembly Floor and onto Governor Newsom's desk.
Our efforts ensured more action on affordable housing and resolving homelessness, climate change, education, criminal justice, and other challenges facing our state. That includes:
A $12 billion dollar investment focusing on behavioral health housing and solutions to encampments.
$5.8 billion dollars to create more than 42,000 new housing units for those experiencing homelessness.
$10.3 billion dollars in housing funding to spur more affordable homes.
A $15 billion dollar Climate Package, the largest investment in state history, to bolster wildfire resilience, tackle the drought emergency while building long-term water security, and strategic investments across the board to protect communities from extreme heat, sea level rise and other climate risks.
For our small businesses, California took action early in the pandemic to enable restaurants to expand outdoor operations in areas such as sidewalks and parking lots. We recently passed legislation to allow these businesses to receive a one-year grace period after the end of the emergency to apply for permanent expansion. After announcing the extended relief in June, Governor Newsom urged local governments to facilitate outdoor dining through local zoning and programs that support and promote expanded open-air, take-out and delivery options. Additionally, with $4 billion in support, California created the largest Small Business Relief Grant program in the nation, and $6.2 billion dollars in tax relief for small businesses that received Paycheck Protection Program loans and license renewal fee waivers.
Working together, the San Diego delegation was able to secure another round of budget allocations for our community. On top of the June announcements, I pushed for and received:
$50 million dollars to support the San Diego Pure Water project, created to bring our region a reliable, drought-proof supply of drinking water.
$2 million dollars for electrical, ADA, and other building upgrades to Balboa Park's Casa Del Prado (bringing the total to $5.7 million).
$750,000 dollars to the City of San Diego for the design, construction, or replacement of playground structures at JFK Park, Robb Field, and Mission Trails Regional Trail.
$500,000 for park improvements in Imperial Beach.
These are just a few of the budget wins we were able to secure.
LEGISLATIVE UPDATE
I am proud to report that Governor Newsom signed all six of the bills I authored that made it to his desk – no vetoes! These include important improvements for housing discrimination, civil rights, habitat preservation, victim protections, higher education options, and children of military servicemembers. I have other bills that will resume debate when the Legislature reconvenes in January. A summary of the signed bills is included below:
AB 218 - Enables transgender Californians to update their marriage certificates and birth certificates of their children to accurately reflect their legal name and gender, while protecting their privacy. (Sponsor: Equality California)
AB 223 - Makes it unlawful to take dudleya from its natural habitat on land owned by the state or local government or on property that is not one's own. Our native plants have recently been targeted as high commodity for poaching and overseas illicit trade; this law gives wardens stronger tools to prevent poaching by making unlawful to sell or possess with the intent to sell any dudleya illegally taken from its natural habitat and establishes higher penalties for illegal taking. (Sponsor: California Native Plant Society)
AB 302 – Helps taxi drivers lower their annual permitting costs by consolidating permitting activity across the county to one agency – the Metropolitan Transit System – instead of multiple permits across all the cities they wish to operate. (Sponsor: San Diego Metropolitan Transit Association)
AB 340 - Updates California law to permit California's students with ScholarShare and other 529 savings accounts to utilize these funds to pay student loan debt and expenses related to qualified apprenticeship programs. (Sponsor: California State Treasurer Fiona Ma)
AB 491 - Eliminates discrimination in the planning and design of mixed-income multifamily structures and developments, ensuring the residents of affordable housing units have the same access to common entrances, areas, and amenities as the occupants of market-rate units. (Sponsor: California Association of Realtors)
AB 514 – Amends the Code of Civil Procedure commonly known as the "revenge pornography" statute to ensure victims are not forced to pay a bond for a wrongdoer to cease distribution of the "revenge pornography" materials. Clarifies that a person who redistributes such material is held accountable, if that person knows or should know the victim in the material has an expectation of privacy.
Assembly Concurrent Resolution (ACR) 53 – Urges the California State Board of Education to establish and manage a Purple Star Schools Award Program to acknowledge public schools that demonstrate excellence in best practice procedures to facilitate the integration and academic success of school-age students of military servicemembers.
DISTRICT SURVEY & SERVICES
As I prepare for the 2022 legislative year beginning in January, I am out across the district meeting with constituents and community groups. I also want to hear directly from you! Please take a moment to identify your priorities for legislation and provide helpful feedback today: asmdc.org/lm-survey
My District office is ready to assist you with contacting state agencies to deal with specific issues or to obtain information on public services such as:
Veterans benefits and programs.
Workers' Compensation Insurance.
Professional conduct or licensing complaints.
Consumer complaints.
Reports issued by the Legislature and state agencies.
State Capitol tours.
For questions regarding our survey or for assistance with any state-related issues or resources, contact my team during regular business hours, Monday-Friday at (619) 645-3090. To reach someone by email, contact my team via email at Assemblymember.Ward@assembly.ca.gov.