Happy Holidays Assembly District 78! I'm Chris Ward, your Assembly representative, and I wanted to bring you up to date on the latest for the month of December.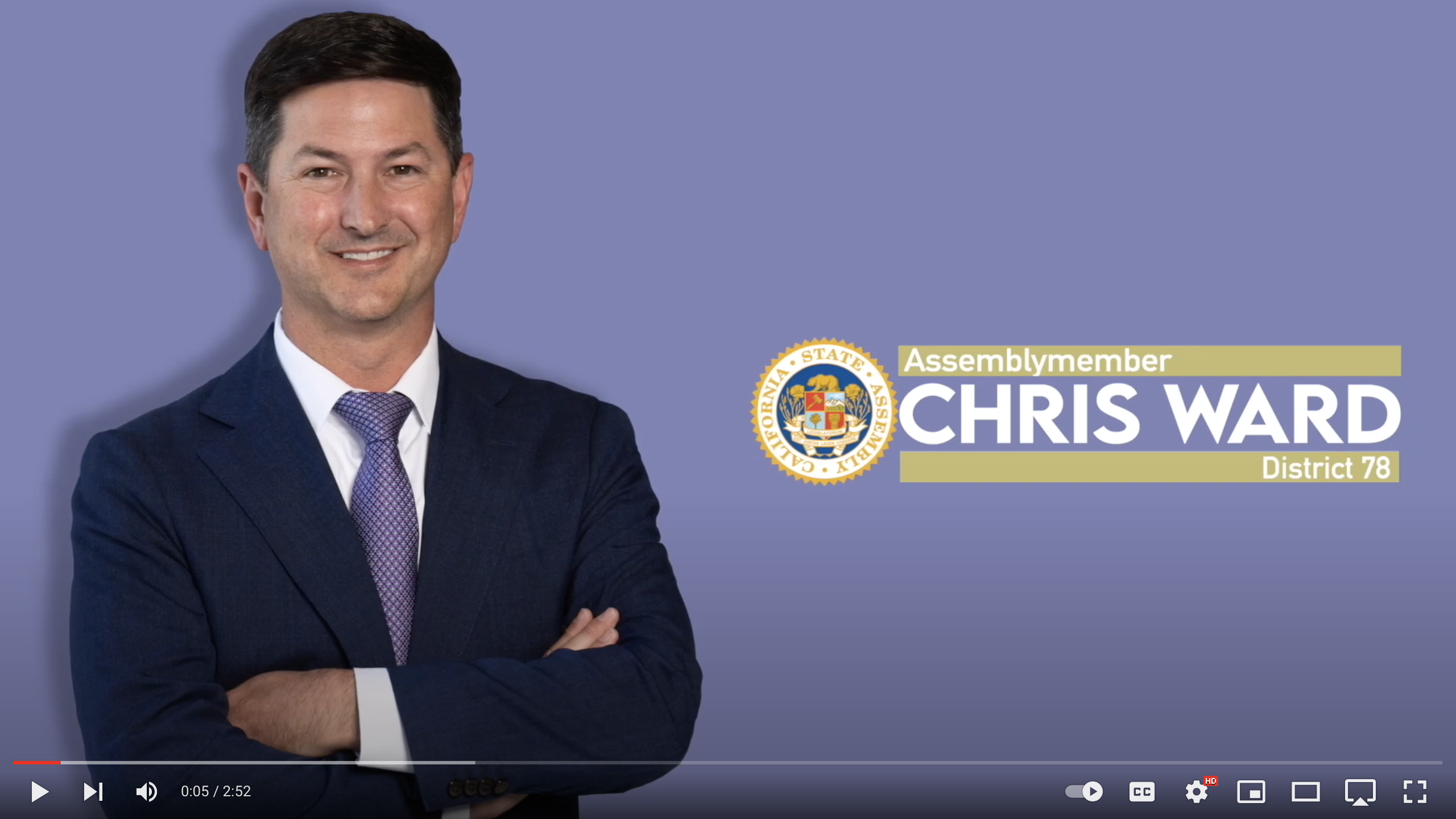 THE NEW 78TH ASSEMBLY DISTRICT

After the U.S. Census is conducted every 10 years, the California Redistricting Commission meets to decide new boundaries for each Assembly and Senate district. For some of you, this is the first time you're receiving my newsletter. I want to introduce myself and let you know that my office is available to assist you with any services you may need, including help with unemployment benefits, veterans benefits and the Department of Motor Vehicles to list a few. Please do not hesitate to contact my district office staff if you need assistance.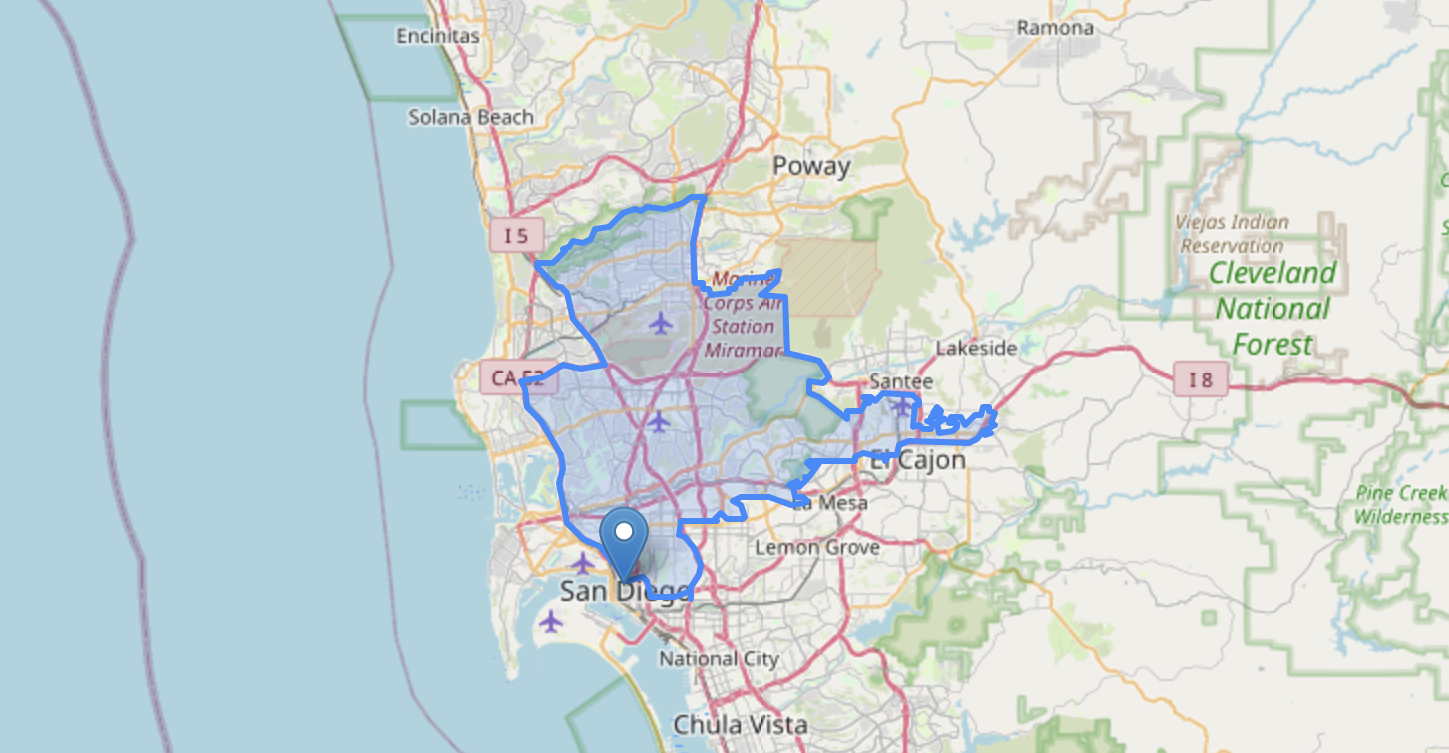 Governor Newsom has called a special Legislative session to consider passing a penalty for oil companies. The oil industry reported record profits during a time when gasoline was at an all-time high. The measure would tax oil companies on their profits once it passes a specific threshold and the money would then be returned directly to drivers. While the Legislature still has much to do on this proposal, I look forward to the discussion with my colleagues and coming to an agreement that prevents gas prices from skyrocketing out of control in the future.

Next up, I want to make an announcement in case you missed the recent news. I was recently appointed as Speaker pro Tempore of the California Assembly. This means that I will be presiding over the Assembly when it is in session and we are conducting the people's business. This is a great opportunity and an extreme honor. I look forward to working with my colleagues to ensure full robust participation working toward the common good for all Californians. I am very thankful for the privilege and excited to get to work.

As the next Legislative session gets underway, I have already hit the ground running and introduced my first bill. AB 2 will establish a solar panel recycling program that California desperately needs as we approach the end of life for many of the solar panels first installed. Solar panels typically have a lifespan of about 25-30 years, after which they are decommissioned. Instead of sending them to landfills, many of the materials and components within these panels can be recycled and reused in newly constructed panels, giving them a second life. California is a leader in clean energy and often sets the bar for the rest of the nation on environmental policy, but just as we are an example for how to effectively fight climate change, we need to ensure our renewable energy industry is also sustainable and efficient.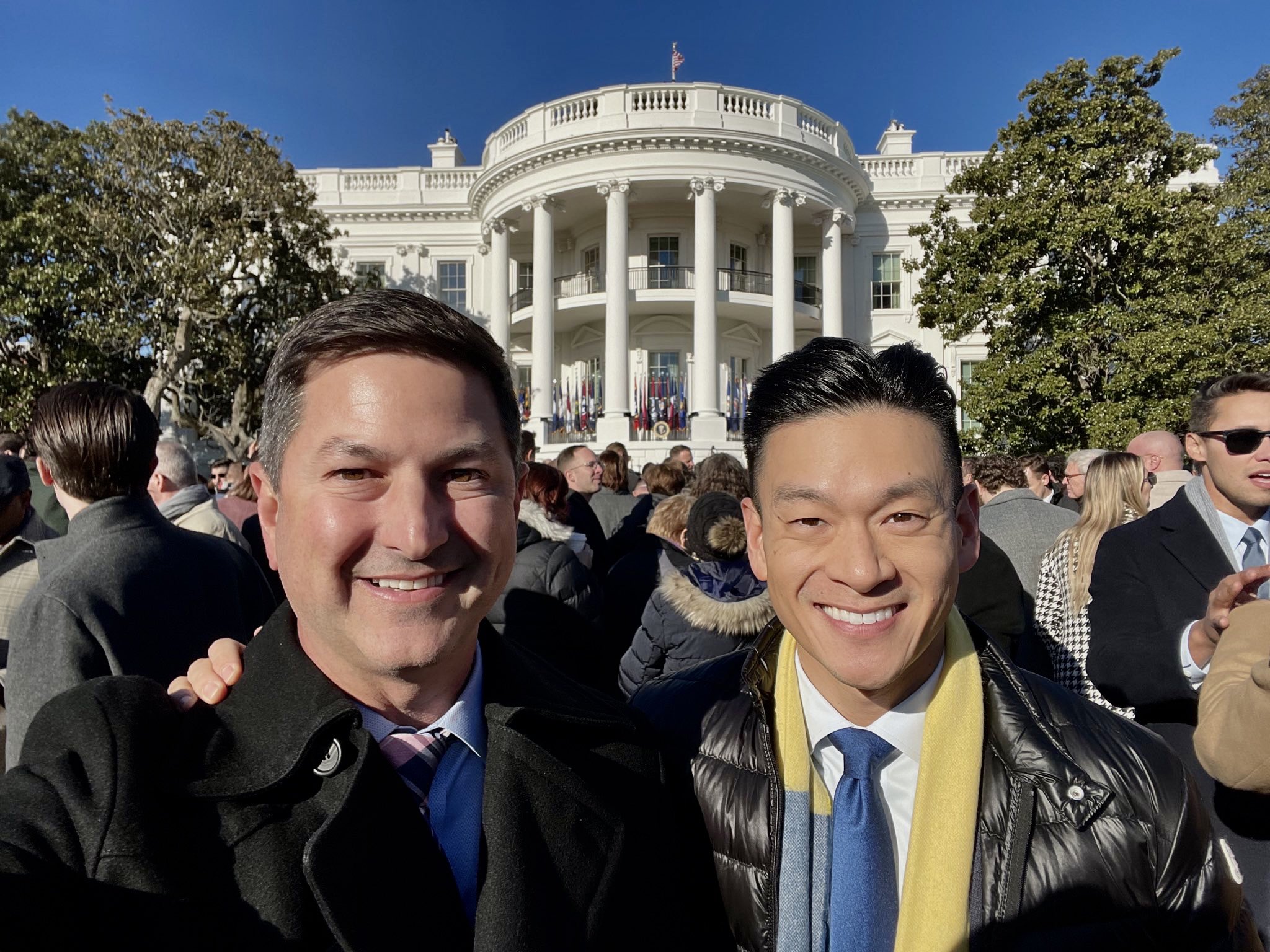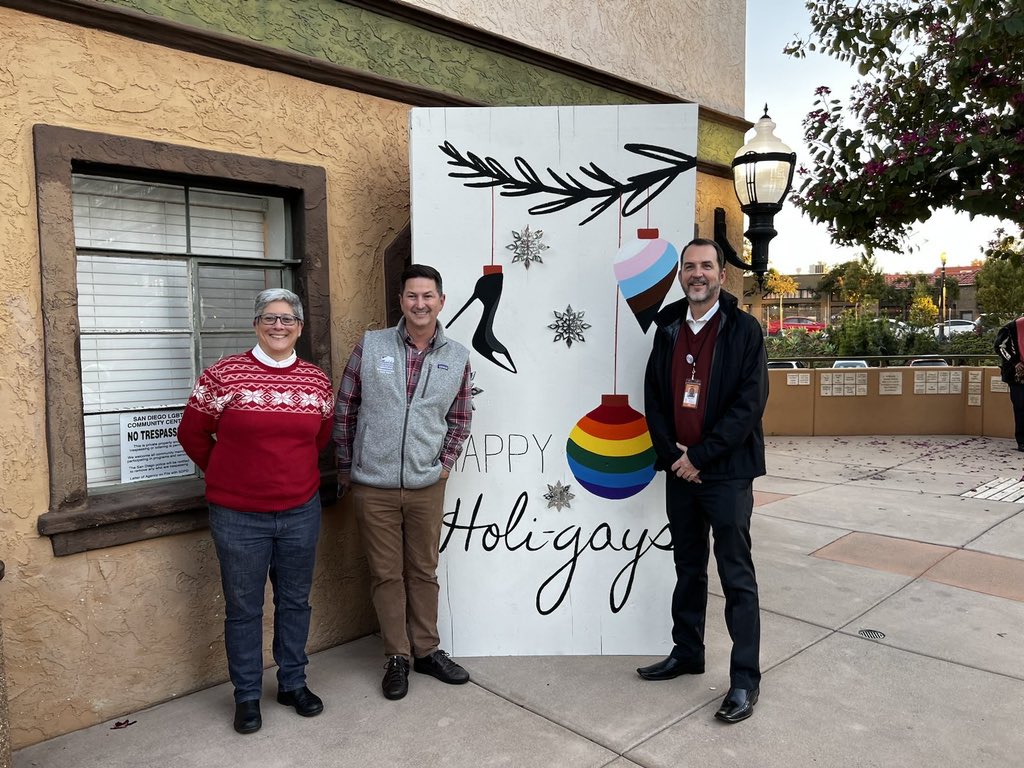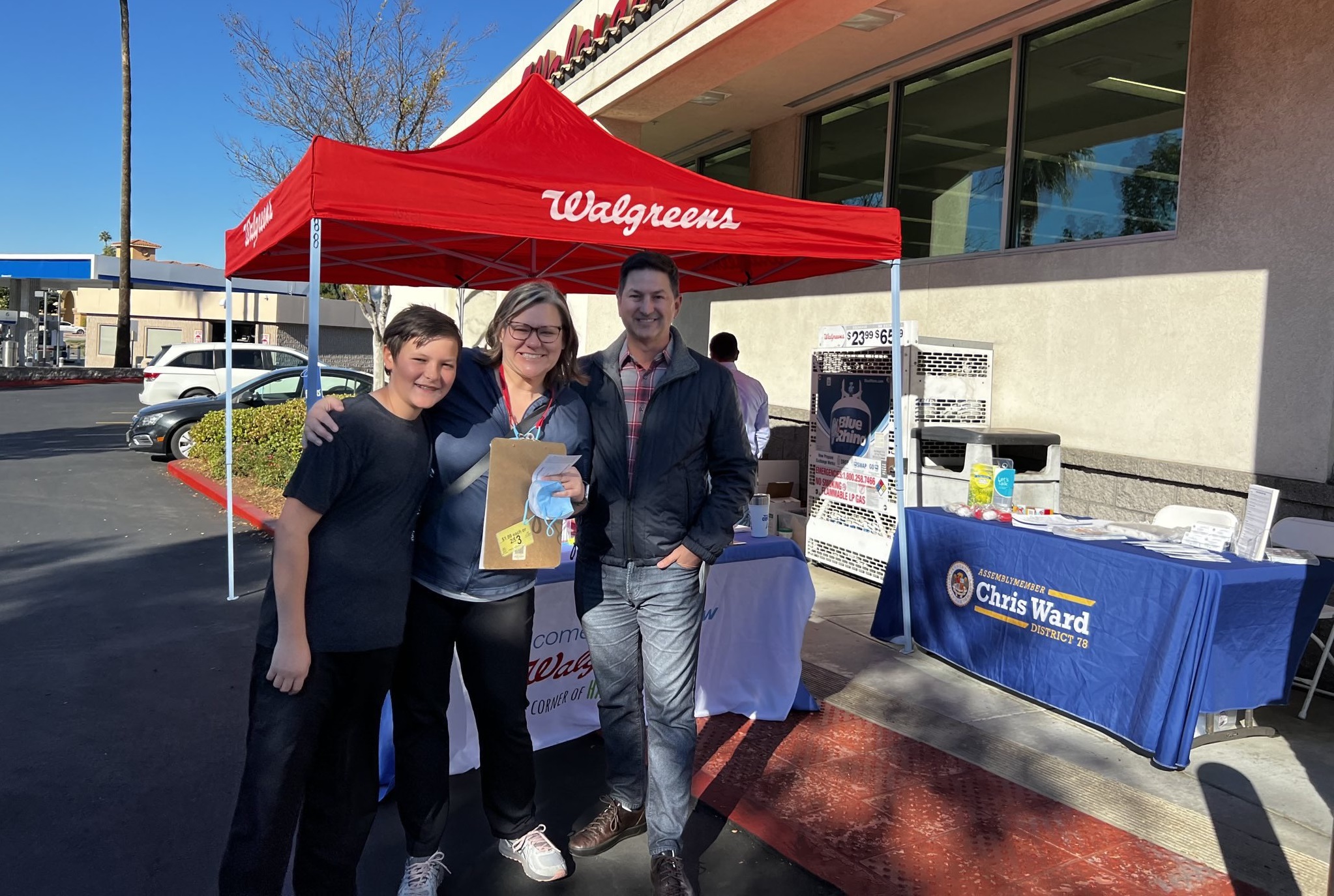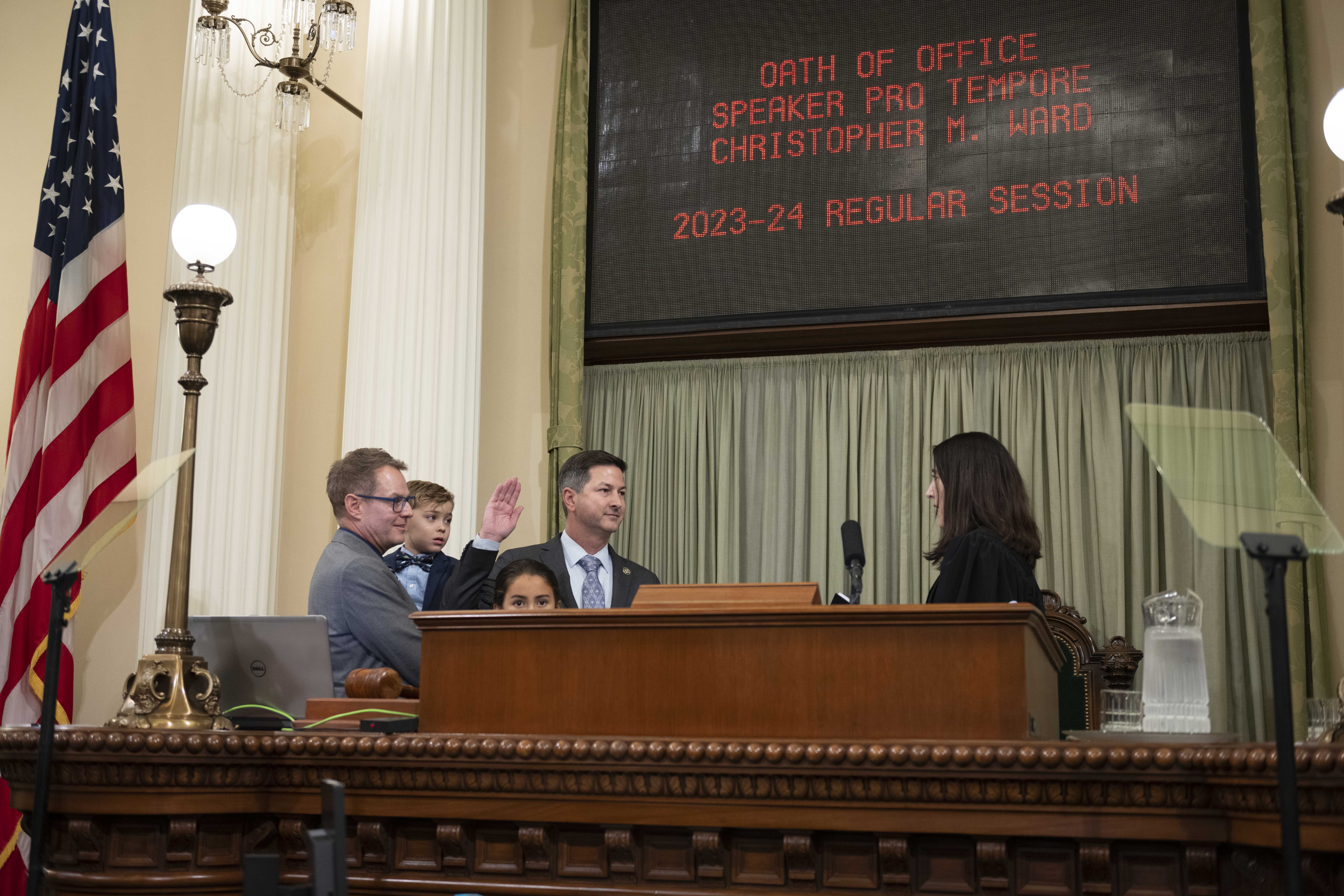 From left to right: Top left: Assemblymember Ward and Assemblymember Evan Low at the White House for the signing of the Respect for Marriage Act. Top right: Stopping by the the San Diego LGBT Center's "Home for the Holidays" event. Bottom left: #TeamWard partners with Walgreens to provide free flu shots to the community. Bottom right: Assemblymember Ward is sworn in as Speaker pro Tempore of the California Assembly.
HAPPY HOLIDAYS AND A LOOK FORWARD

Finally, I want to wish you and your loved ones Happy Holidays! As we wrap up this year, I'm thankful to have your support. It's been a productive first two years in office. Many of my bills passed during the last session will go into effect in January of next year, including establishing a community solar and storage program, standardizing reusable screening reports so prospective renters can save money on applications, increasing the substance use disorder counselor workforce to address drug addiction and streamlining homelessness funding to name a few. I'm proud of the work my office has accomplished, but there is still a lot of work to do. I plan to introduce more bills soon that address rising housing costs, protect victims who speak out against sexual misconduct from frivolous lawsuits to silence them and clarify the procedure for minors to change their names in the absence or question of parentage. Thank you again for reelecting me so I can continue to work on your behalf at the State Capitol. I hope you and your friends and family enjoy the Holiday season and make sure to stop by and see the lights at Balboa Park. Happy Holidays, and I'll see you again in January!
Sincerely,


Christopher M. Ward
Assemblymember, 78th District